Good News Update 127 28 April 2015
Australia Calls World to Pray for USA
For the third year in a row Australia's National Day of Prayer and Fasting team has called the nations of the world to pray and fast for the USA. This year it will be for seven days from 30 April to 6 May 2015. These dates bridge America's National Day of Repentance on 30 April and the National Day of Prayer on 7 May. Last year over 40 nations joined. This year they are believing for over 100 nations.
In this Good News Update we urge you to join in prayer and fasting for the USA. What happens there very much affects the world including us.
America is a nation whose greatness is inextricably linked to its motto "In God We Trust". It is a nation which has been a beacon of hope, a bastion of freedom and a bulwark against evil to the nations of the world.
And we must not forget that America is a long time friend of Australia. Both our nations fought together in World Wars I and II and many other conflicts. Now we fight side by side in a spiritual battle for our respective nations.
Indeed no other nation has been used by God as mightily to take the Gospel of Jesus Christ to the ends of the earth. Yet it would seem, at this time, that America is shaking and drifting from its Christian foundations and even sinking. It is in such a time of America's economic uncertainty, social upheaval and increasing international isolation that we are called to pray and fast.
Lana Vawser from Australia said, "There is a fight for the destiny of the USA right now. The destiny of America hangs in the balance. The Lord is calling his people to arise and pray for the United States of America. It is time to contend."
Please view this encouragement to pray and fast for America.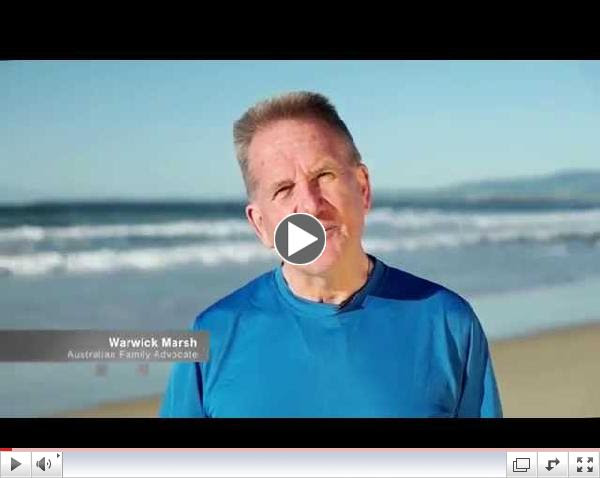 Global Call to Prayer and Fasting For America
Christian leaders in America have been hugely encouraged by this Australian initiative to fast and pray for their
troubled
nation.
Doug Stringer of USA wrote, "I'm absolutely moved in the depths of my heart and spirit! It's a cup of cool water from across the seas to know our brothers and sisters are praying for us. Thank you to all our Aussie brothers and sisters!!!!"

On Tuesday April 28, 2015 (9 am in Washington DC is 11 pm AEST here), the Supreme Court will hear arguments whether the Constitution allows homosexual couples the right to marry. God's design for marriage as only between one man and one woman is on trial. The final ruling will be made during the next two months. The American Family Association describe it as "the most important decision in the history of America".
As hard as it is to believe, nine people will decide if the nation will honor God and obey Him, or turn its back on the most fundamental building block of society and on God himself.
Crowds outside the US Supreme Court Washington DC
As Christians, we know that prayer has changed the hearts of leaders and the course of nations. But there is strong opposition. Two of the nine judges have conducted homosexual marriage ceremonies.
This past Sunday pastors across America were asked to preach on Biblical marriage. Over 100,000 pastors and churches in America are expected to stand together in prayer on Tuesday, April 28, while the US Supreme Court conducts the hearings.
As of now, homosexual marriage is legal in 36 states. But in many of these states it is only because of rulings of the Supreme Courts and not the choice of the people or their elected representatives.
In California, for example, voters passed Propositions 22 and 8 to keep marriage only between a man and a woman. Both times the California Supreme Court struck them down. Read here for more background into this critical situation.
On the positive side, the US Supreme Court now has a chance to restore balance. A just decision from the Supreme Court is needed to restore the right of the states to uphold traditional marriage.
Let us join our brothers and sisters in America and around the world asking the Lord to intervene and have mercy on America.
For detailed prayer information for this call to pray and fast, we suggest you go to the websites of National Day of Repentance and National Day of Prayer. The Word of God encourages us, 'if my people, who are called by my name, will humble themselves and pray and seek my face and turn from their wicked ways, then I will hear from heaven, and I will forgive their sin and will heal their land' (2 Chron 7:14).
Thank you!
Yours for God's blessing on America,
David Rowsome and Warwick Marsh
DOUBLE OUR NUMBERS CAMPAIGN UPDATE

We thank God that the special "Will You Stand With Us?" Forwarding Email sent out last Thursday has so far resulted in 1050 new signatures! It is wonderful that it is still being forwarded and signatures keep coming in. It's not too late to forward it now!

We also thank God for your generous donations in the last two weeks toward the Sophie Scholl appeal which brings the total to $16,651. Can you help raise that to the goal of $21,000? Give now.

We look forward to releasing Strategy 2 next week. Watch out for the email.

………………………………………………………………………………………………………………………………………………………………………………………………………………………………
The Canberra Declaration is the work of many people and organisations.
The administration of the initiative is being supported by Australian Heart Ministries.
Your help would be greatly appreciated.

A
big thank you
to those who have already contributed!
Every donation makes such a difference.