Good News Update 106
13 August
2014
With reports from Syria and Iraq of possible genocide of minority groups and of Christians being martyred for refusing to recant their faith, we are continue to pray for their deliverance. Today, in fact, is a global united day of fasting and prayer for this situation. All this makes us even more aware of the precious freedoms we have in Australia and we thank God for them. But even so, this past week there have been setbacks for religious freedom and freedom of speech in our our own nation.
5 August – The Abbott government backed down on its election promise to strengthen freedom of speech by repealing Section 18C of the Racial Discrimination Act. Good News Update 94 Speak up for Free Speech of 9 April 2014 warned what was at stake in this. Read more…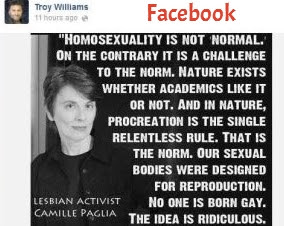 7 August – Senator Eric Abetz, the leader of the Government in the Senate, was badly maligned by the media and the Greens Party for suggesting a possible link between breast cancer and abortion. Even though there is a growing worldwide body of research to support this link, the Australian Medical Association heavily criticised the Senator for speaking about this serious health issue. Read more …
8 August – A Scripture Union school chaplain, Troy Williams, was stood down from his role for re-posting on Facebook a quote from a lesbian activist which stated "homosexuality is not normal". He was ordered to attend a special education forum on LGBTI issues led by a homosexual educator. We include below the latest "Action Alert" by Pastor Brian Robertson which gives more details and urges us to contact the CEO of Scripture Union and the Minister for Education and Training in Tasmania.

While all this news can be very disconcerting, we want to declare GOD'S NOT DEAD! We have a living God who hears and answers our prayers and is at work in the world today. So here we want to share with you a new movie that demonstrates this in a real life setting.
In GOD'S NOT DEAD!, Josh Wheaton, a university student and devout Christian, finds his faith challenged by a dogmatic and argumentative Professor Radisson, on his first day of a class on philosophy.

This movie begs the question "How far would you go…to defend your belief in God"? More than ever Christians across Australia need to link together and declare God's truth in our society. That's why we have launched the Canberra Declaration DOUBLE OUR SIGNATURES CAMPAIGN.
Please watch this short video message of encouragement to you about how you can strengthen the work of the Canberra Declaration in protecting our freedoms. Our first step is to get your ideas for gaining more signatures. We thank 305 of our readers who have completed our survey and over 100 who have volunteered their help. We invite other ideas until 21 August. After this the results and winners will be announced. Click here to do the survey.

This video also includes a trailer of the movie GOD'S NOT DEAD! which opens in Australian cinemas THIS THURSDAY 14 August. To learn more about the movie and its Australian distributor, Five Loaves Entertainment, recently created by a partnership between Koorong and Crossroads, click here.
Canberra Declaration – GOD'S

NOT

DEAD!

As Paul wrote to Timothy, "The Spirit clearly says that in the latter times some will abandon the faith and follow deceiving spirits … but we have put our hope in the living God, who is the Saviour of all men, and especially of those who believe" (1 Timothy 4:1,10).

Yours for protecting our precious freedoms,

David Rowsome and Warwick Marsh

PS. If you have not yet written a submission to the INQUIRY by the Senate Legal and Constitutional Affairs Legislation Committee regarding the exposure draft of the Medical Services (Dying with Dignity) Bill 2014, you can use the excellent SALTSHAKERS CAMPAIGN. Submissions close on 21st August 2014.
Action Alert August 2014
"The consequence of being uninvolved is to be ruled by godless men."
This monthly release is prepared by Pastor Brian Robertson (PO Box 2367, Bundaberg, 4670) to inform Christian people about issues within our society. "Action Alert" does not promote any one political party, but encourages its readers to be "salt and light" by speaking out on some of these matters. The views expressed in "Action Alert" are those of the author and are not necessarily those of a local church or a denominational organisation. To the extent permissible by law, no church or denomination accepts liability for anything contained in this publication and any use made of it.
* * * * * * * * * *
Scripture Union Tasmania School Chaplain Sacked
Mr Troy Williams is a committed Christian who attends Citylight Church in Kingston in Tasmania. He was employed by Scripture Union Tasmania as a school chaplain at Hobart College in the suburb of Mount Nelson, and also worked as a Youth Outreach Worker for the Kingborough Council. In both roles, he provided effective support to young people and was making a positive impact in the lives of teenagers in his community.
However, Mr Williams recently made a disastrous 'mistake'! He posted a graphic on his Facebook site, stating "Homosexuality is not normal. On the contrary it is a challenge to the norm. Nature exists whether academics like it or not. And in Nature, procreation is the single relentless rule. That is the norm. Our sexual bodies were designed for reproduction. No one is born gay. The idea is ridiculous." This statement is a quote from the bookVamps and Tramps, published in 1994 and written by Camille Paglia.
The posting of this statement, along with a photograph of its author, by Troy Williams on his Facebook page generated a storm of protest. Rodney Croome, the Tasmanian homosexual activist and the coordinator of Australian Marriage Equality (a lobby group seeking to change Australia's marriage law), claimed "These myths aren't just wrong, I think they're very dangerous to the wellbeing of young same-sex attracted young people." The homosexual media immediately labelled the comments as "homophobic". The Tasmanian Minister for Education – Hon Jeremy Rockliff (Liberal Party) – said that Troy Williams had "breached his code of conduct" and that he would be seeking an urgent explanation from Scripture Union Tasmania because "Bigotry, in all its forms, is unacceptable in our community, and it certainly has no place in our school environment." Mr Peter Swift, Development Manager for SU Tasmania, said the Facebook post was "inappropriate" and that "Chaplaincy is about supporting people whatever their issues are, and it's just unfortunate that someone's acted outside of that."
However, the truth of the matter is that the statement posted by Troy Williams is entirely accurate! The best scientific research has revealed that there is no genetic cause for homosexuality – no one is born 'gay' – and an individual's choice of a same-sex lifestyle is a consequence of a range of post-birth factors in his or her development. And the irony in this case is that Camille Paglia, whom Troy Williams quotes and pictures on his Facebook site, is a lesbian activist! Ms Paglia correctly understood – even back in 1994 – that the same-sex lifestyle was "not normal" and that "no one is born gay", but now it is somehow 'homophobic' to quote from her book!
Under pressure, Troy Williams removed the post from his Facebook site and apologised for any offence caused, saying, "I've made a mistake and learnt from it. I'm deeply sorry for any offence I've caused. I was very careless in posting that image for discussion. I will work with my employers to ensure there is no repeat." Mr Williams was ordered to attend a special education forum on LGBTI issues that was to be held in Hobart – a forum run by one of Australia's leading educators in LGBTI issues, Daniel Witthaus, who is, of course, a homosexual (that would be an unbiased and neutral forum presentation, wouldn't it?).
However, that was not enough! On Friday 8 August 2014, SU Tasmania announced that Troy Williams had been sacked from his role as a school chaplain for "breach of conduct", and the Kingborough Council revealed that he had been "formally stood down" pending investigation. In particular, the decision by SU Tasmania is appalling! One can expect a secular society to persecute Christians who do not express the politically-correct position on homosexuality, but when a Christian organisation sacks a fellow Christian for expressing a biblical truth, that organisation is clearly out of line. Troy Williams said that it was "a sad day" and declared that "I am not against homosexuals but for truth."
Contact Ruth Pinkerton, Chief Executive Officer, Scripture Union Tasmania [23 Clarence Street, Bellerive, Tas, 7018, or telephone (03) 62448422, or email by logging on to the website http://www.sutas.org.au] to express your dismay that SU Tasmania did not stand by one of its chaplains when he spoke biblical truth. Ask SU Tasmania how it can be 'homophobic' to quote a lesbian activist. And, if you live in Tasmania, tell SU Tasmania that you will be re-considering your support for a purportedly Christian organisation that does not uphold the truth of God's written Word.
Contact Hon Jeremy Rockliff, Minister for Education and Training [10th Floor, Executive Building, 15 Murray Street, Hobart, Tas, 7000, or telephone (03) 61657754, or email jeremy.rockliff@parliament.tas.gov.au] to point out that it is not "bigotry" to suggest that no one is born 'gay' and to quote a lesbian activist who recognised that truth. Point out that the best scientific research has found no genetic cause to homosexuality, and that freedom of speech ought to allow anyone – including a school chaplain – to express that perspective. In fact, it is "bigotry" to censure someone who says 'No one is born gay.'

If you would like to receive these monthly "Action Alerts" email pastor.brian@coralcoastchurch.org.