DESTINY Update 7
30 April 2015
It has been a month now since the end of the 2015 events of the
National Day of Prayer & Fasting
and the
40 Days of Prayer & Fasting
. We'd like to thank you for your involvement. We have had many encouraging emails and posts telling us of your experiences. You can read some stories and comments here. You can add your experience or comments at the bottom of that webpage.
What a wonderful event the National Day of Prayer & Fasting 2015 was.
Here are some photographic highlights.
QLD Day of Prayer & Fasting
Illawarra Day of Prayer & Fasting
National Day of Prayer & Fasting – Canberra
Here are the 6 TV programs, each one hour long, produced during the 40 Days of Delight by Trinity Broadcasting Network Pacific. Matt Prater interviews different team members and others involved in the NDOPF. Segments of the 6-hour Prayer Service in Canberra are replayed in each program.
Program 1
– Focus on State pre-events with Wes Leake and Jason Rawlings
Program 2 – Focus on Canberra Declaration with David and Marilyn Rowsome
Program 3 – Focus on 40 Days of Delight with Sue Tinworth and David Tensen
Program 4 – Focus on Christian Heritage with Graham McLennan and Kelvin Crombie
Program 5 – Focus on Revival and Transformation with Chinese Team and Lyle Shelton
Program 6 – Focus on National Repentance Service
Some highlights were –
The National Repentance Service in the Great Hall when 5 denominational leaders washed the feet of a victim of institutional sexual abuse.

Involvement of many ethnic Christians including the Chinese Revival Worship Team in Canberra.

More local pre-events and State Days of Prayer & Fasting around the country than any other year.

Local churches participating by using the suggested prayers; some even dedicating the entire service.

Bible Reading Marathons held in Brisbane, Melbourne and Canberra.

Receiving a daily blessing from David Tensen as part of the 40 Days of Delight.

A greater number of responses to the 40 Days of Delight Devotions than any other year.
~~~~~~~~~~~~~~~~~~~~~~~~~~~~~~~~~~~~~~~~~~~~~~~~~~~~~~~~~~~~~~~~~~~~~~~~~~~
Announcing Theme and Dates for 2016
JESUS
Sunday 7 February 2016 in Canberra and in local churches around Australia
Pre-events: Saturday 30 January, or at a convenient time in the next week,
in states, regions, cities, towns and communities
around Australia
followed by 40 Days of Prayer & Fasting
10 February – 20 March 2016
Mark your calendar now!
By registering your interest in these events now you will receive updates to prepare you for 2016.

~~~~~~~~~~~~~~~~~~~~~~~~~~~~~~~~~~~~~~~~~~~~~~~~~~~~~~~~~~~~~~~~~~~~~~~~~~~

Pray USA 2015 Starts Today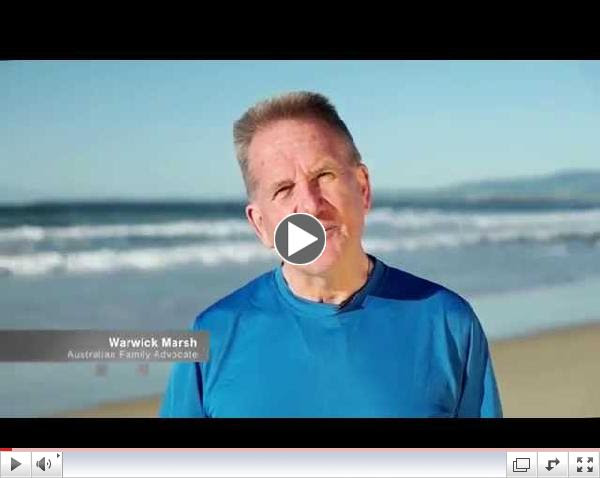 Global Call: Prayer and Fasting For America
Australia Calls World to Pray & Fast for 7 Days for USA from 30 April – 6 May 2015
For more information reply to this email or contact:
Warwick Marsh – 61 418 225 212 Alison Jessup – 61 488 573 762 Ps Matt Prater – 61 433 192 267
~~~~~~~~~~~~~~~~~~~~~~~~~~~~~~~~~~~~~~~~~~~~~~~~~~~~~~~~~~~~~~~~~~~~~~~~~~~
We encourage you to make an investment in our nation by investing in prayer. Australian Heart Ministries is underwriting the National Day of Prayer & Fasting and the 40 Days of Prayer & Fasting. We are investing also in Pray USA 2015 and we are beginning to spend money on next year's prayer events. You can give now.

Finally, there is definitely a sense that God is doing something special in our midst in these days. A visiting Chinese pastor in April predicted that in 2016 Australia would have Days of Prayer & Fasting in every state. In Brisbane people have begun meeting together monthly to pray for revival and transformation in our city. We have used the name Brisbane Prays. In Adelaide there is also a monthly meeting called SA Prays.
Our vision is to see groups all over Australia under the name of their town or city coming together regularly to pray for their location. This will be good preparation for a local Day of Prayer & Fasting in 2016. Reply to this email if you feel God leading you to start something in your location or already have something. Let's encourage each other. See this inspiring Word for Australia from Lana Vawser of the Gold Coast.
Yours for the revival and transformation of Australia,
David and Marilyn Rowsome

for Ps Matt Prater, Dr Graham McLennan, Warwick Marsh, Ps Ben Irawan, Rod Schneider, Wes Leake and Sue Tinworth NDOPF & 40 DAYS Organising Team
In the next few weeks we will send information to churches
who may not have heard about these events.
Twelve faithful volunteers have been making a database
of all the churches in Australia.
But they need more reinforcements to complete the job!
If you could help with finding on the internet the data
for each church in your denomination or network,
could you reply to this email. Thank you.
www.nationaldayofprayer.com.au info@nationaldayofprayer.com.au