Did you see Lyle Shelton on SkyNews last week?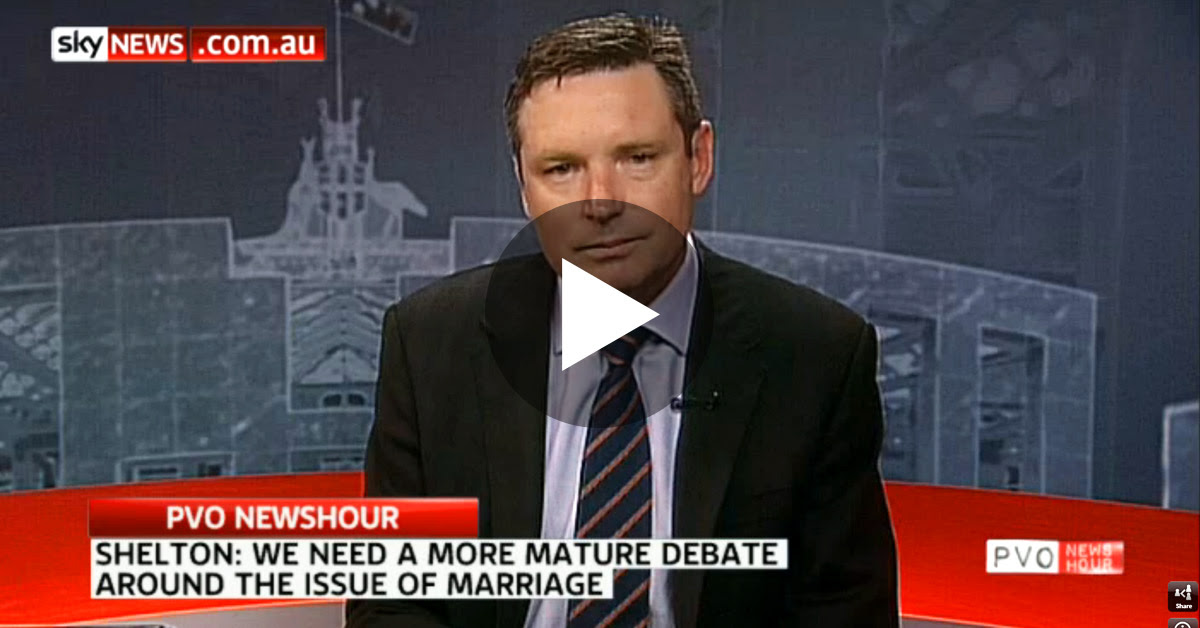 31 March 2015

Have you seen Lyle Shelton's interview on Sky News about the marriage debate from last week?
It's well worth a watch.
Thanks very much for all your support.
God bless
The ACL Team

Baird and Foley take the 'personal' out of politics
Well done to mike Baird and Luke Foley for not lowering themselves to petty personal attacks in the contest leading up to the 2015 NSW Election.

Greens should have nothing to fear from prayer meetings
The Greens are trying to squash our right to peacefully protest abortion in the ACT.

ACL's Mark Brown debates Australian Marriage Equality
ACL Tasmanian State Director Mark Brown went head-to-head with the gay lobby on marriage in the Examiner.
Scroll down for Mark;s comments.

Australia has helped victims of horrific regimes before…
The situation in Syria and Iraq is critical. With Turkey, Syria and Lebanon threatening to close their borders, Australia must be there to help.

Greyhound racing track development on hold
Queensland Racing Minister Bill Byrne has halted construction of the Logan Greyhound Racing Track and announced an independent inquiry into the proposed development.

Lessons from the NSW election
Privatisation, faith, and a more respectful style of leadership. Professor John Warhurst from ANU discusses the NSW election.

LAST CHANCE: Take action on television standards
Thank you to all of you who have emailed FreeTV. For antbody who hasn't, there's still time to help protect our kids tv screens.

Katoomba Easter Convention
Katoomba Easter Convention offers you a wonderful opportunity to enjoy time together in the Blue Mountains with family and friends, away from life's busyness, to listen to God. We want to refresh, strengthen and encourage every member of your family.