24 July 2014

The Victorian Government has recently introduced a new rule banning students from gathering for bible studies or prayer groups in public schools.
This is an attack on student freedom and must be reversed.
If you are in Victoria, please take a few moments to email your MP and the Minister for Education asking them to scrap this new ban. See ACL's Make a Stand page.
ACL has this week urged political leaders not to forget the plight of thousands of Christians who are being persecuted for their faith, particularly in the Middle East.Read ACL's media release.
Over the last few week's, ACL has encouraged its supporters to speak up for marriage between a man and a woman by signing the submission into the inquiry to recognise overseas same-sex marriages.
Submissions close next Thursday 31st July. If you haven't done so already, please make sure you sign the submission at preservingmarriage.acl.org.au before the closing date.
ACL has launched a video on marriage being God's idea of the complementary union of a man and a woman. You can watch it by clicking the video link below or go towhymarriagematters.acl.org.au.
ACL Team


Nitschke suspension should prompt us to investigate euthanasia claims

By Lyle Shelton, Managing Director
News has broken today that the Medical Board of Australia has suspended the registration of euthanasia campaigner Dr Philip Nitschke. Yet again, he has been associated with the suicide of non-terminally ill people.


ACL urges solidarity with Christians suffering under IS 'convert or die' regime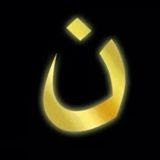 With MH17 and Gaza rightly in the world spotlight, the Australian Christian Lobby is concerned that religious persecution of Christians in Syria and Iraq is escaping unnoticed. Lyle Shelton said while it was understandable that political leaders had their focus elsewhere, he urged them not to forget the plight of Christians who were being forced to convert to Islam, pay a protection tax, or face death.



Recently ACL's Queensland Director Wendy Francis held a forum discussing the state's child protection system following on from the release of the Carmody Report's last year which concluded that the existing system was not ensuring the safety, wellbeing and best interests of children as well as it should. The audio in the link below is a radio package of some of what was said at the event.


ASB upholds complaint against Wicked Campers for slogan vilifying religion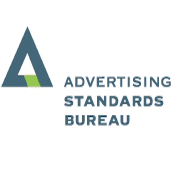 In May this year, the Advertising Standards Bureau upheld a complaint regarding another one of its slogans on the grounds of discrimination or vilification of religion. The slogan "If you love God, burn a church" was written across the side panel of a Wicked Campers van along with an image of a devil-like character.


Victorians gather to honour victims of MH17 at St Paul's Cathedral

By Dan Flynn, Victorian Director
I was amongst many Victorians at St Paul's Cathedral in Melbourne this morning to honour the victims of the Malaysian Airlines Flight 17 disaster in the Ukraine last week.



Senator Cory Bernardi addressed the National Press Club last week, decrying mediocrity and a lack of conviction in politics. Just hours after helping the Coalition repeal the carbon tax, Senator Bernardi delivered his speech, titled "Australian politics is in serious need of reform".



The United Kingdom's House of Lords last week debated a proposed assisted dying bill that would allow doctors to prescribe lethal drugs to patients who have less than six months to live. The bill attracted an almost even split in the House, with around 65 peers speaking in favour of the bill, and 62 against.


Church leaders from around Australia participate in three-day short course in Canberra

Last week, the Lachlan Macquarie Internship ran a three-day short course for pastors and church leaders on the outskirts of Canberra. Nine church leaders attended this year's program, titled 'Engaging Politics'. They came from across Australia and represented a number of denominations such as Baptist, Orthodox and Anglican.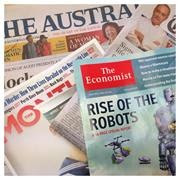 n the last week, the ACL has been quoted in the media on issues such as marriage, euthanasia, and prostitution reform.