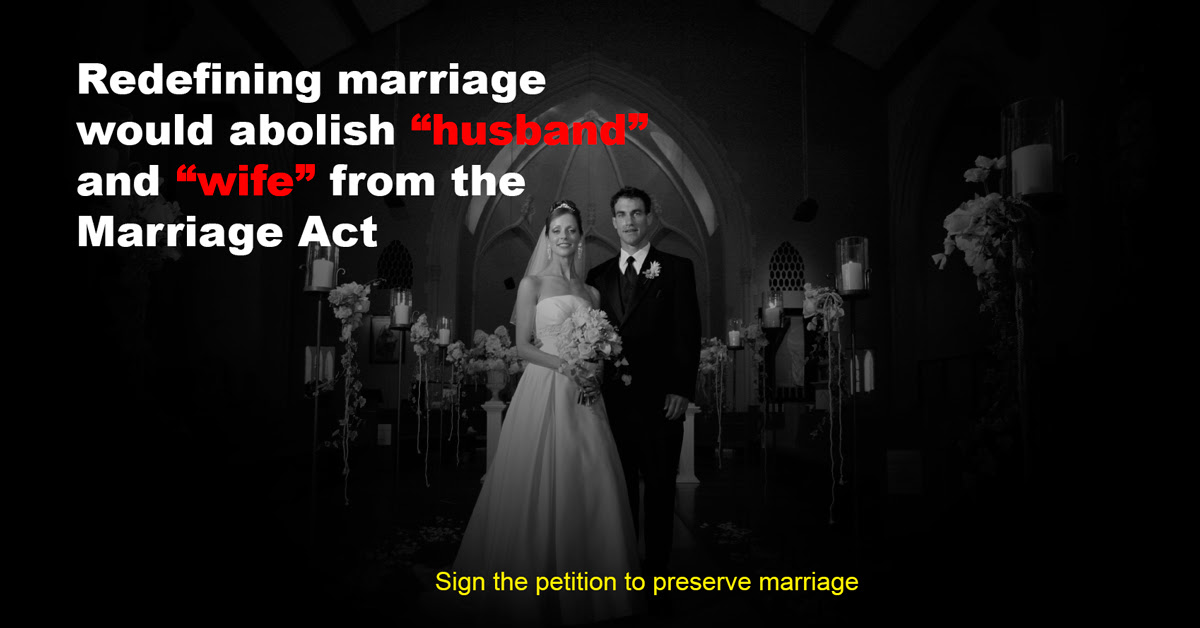 Help preserve marriage for future generations
Later this year the Australian Parliament will consider a bill to redefine marriage.
If you haven't already done so, please take the time to add your voice to the thousands of Australians who will never agree with this bill.
Thank you for all that you do.
Will this be the weekend Labor crushes dissent on marriage?
Labor would show intolerance if the party chooses to bind all members to the party policy on marriage at this weekend's Labor Party Conference.
Parliament should investigate possible fetal tissue sales
A shocking undercover video revealing a doctor apparently selling the body part of aborted babies in the US has sparked calls to investigate possible similar offenses in Australia.
Faith leaders unite in Brisbane to support traditional marriage
Christian, Jewish and Muslim leaders have joined forces in support of traditional marriage in Brisbane.
Events
NSW: Same‐Sex 'Marriage': Evolution or Deconstruction of Marriage and the Family
Archbishop Anthony Fisher OP will deliver a lecture to assist Australian Catholics to understand and articulate their Faith. The Archbishop will be talking on an issue of great contemporary importance, covering Marriage and Family and their role in the social fabric. Find out more
22 July 2015 – 6pm for 6:30pm start
Location: The School Hall, St Mary's Cathedral College
Cathedral Street, Sydney NSW 2000