21 August 2014

Today ACL's Managing Director Lyle Shelton gave evidence at the Recognition of Foreign Marriages for Same-Sex Couples inquiry in Melbourne.
Thank you to the 40,000 people who signed a submission into the inquiry.
Our combined voice makes a difference when we speak at these inquiries.
Read Lyle's opening address to the senators.
In other news, ACL welcomes the government's announcement yesterday that it would release 150 children from residential detention.
Read our media release.
Today is the last day to make a submission into an euthanasia inquiry. Please take some time to do so – it makes a difference. Learn more.
You might like to listen to an interview ACL's Katherine Spackman did with Paul Russell about the harms of euthanasia.
An Iraqi-born parish priests comments on the 4,400 places announced for Syrian and Iraqi refugees in an interview. Listen now.
Labor has also backed calls for the government to help alleviate the suffering of the humanitarian disaster in northern Iraq.
Recently ACL's Wendy Francis advocated for prostitution reform in Queensland. Read about it.
Lastly, there is just two months to go till our National Conference here in Canberra! Don't miss out, register today.
ACL Team


ACL's Lyle Shelton's address to Recognition of Foreign Marriages for Same-Sex Couples inquiry

By Lyle Shelton, Managing Director
The recognition of foreign same-sex marriages bill is an attempt to further pressure Parliamentarians into capitulating to the same-sex political agenda to change the definition of marriage. There is no discrimination in Australian law against same-sex couples. But for some reason, it is important to some political campaigners to see marriage changed from what it is to something else.


ACL welcomes announcement that asylum seeker children will be removed from detention

The Australian Christian Lobby has welcomed the government's announcement that 150 asylum seeker children held in residential detention will be released into the community. ACL's Managing Director Lyle Shelton said the processing of asylum seekers' claims have taken too long.


Iraqi-born Assistant Parish priest comments on refugees places reserved for Iraqis & Syrians

Father Paul Mingana is the Iraqi-born Assistant Parish Priest at St Thomas the Apostle Chaldean and Assyrian Catholic Cathedral in Sydney. In this interview with the ACL's Katherine Spackman he comments on the government's announcement last week that it would quarantine 4,400 refugee places in its humanitarian program for Iraqis and Syrians.


Labor backs Iraqi Christian call for support

Federal Labor backs calls by Australian representatives of the Iraqi Assyrian and Chaldean Christian community for the Government to help alleviate the suffering of the humanitarian disaster in northern Iraq.
The Shadow Foreign Affairs Minister, Tanya Plibersek, the Shadow Treasurer and Member for McMahon, Chris Bowen, and the Chief Opposition Whip and Member for Fowler, Chris Hayes, met today with community leaders to hear their concerns.


Anti euthanasia advocate talks about Greens' latest euthanasia bill

Paul Russell is the Director of Hope: Preventing Euthanasia and assisted suicide. In this interview with the ACL's Katherine Spackman he comments on the draft Greens euthanasia bill. There is currently an inquiry into the bill with submissions closing today.


Lyle Shelton on Family Law Council's report on multi-parent families

Lyle Shelton is the Managing Director of the Australian Christian Lobby. In this interview with the ACL's Katherine Spackman he comments on the Family Law Council's recent report on Parentage and the Family Law Act. The report recommended the federal government allow children to have more than two legal parents.


Wendy Francis advocates for prostitution reform at Queensland inquiry

Earlier this month, ACL's Queensland director Wendy Francis gave evidence at the Legal Affairs and Community Safety Committee's inquiry on strategies to prevent and reduce criminal activity in the state. She spoke about the link between sex trafficking and legalised prostitution, and advocated for the government to consider adopting the Nordic model of prostitution, which criminalises the purchase of sex and targets the demand of prostitution.


ACL National Conference – October 24-25th

These are challenging times globally and domestically. Now more than ever, our voice is needed which is why you should consider attending ACL's National Conference, Speak Up.
ACL is honoured to have the Leader of the Opposition, the Hon Bill Shorten, as our keynote speaker. He will join a stellar line-up of top quality speakers who will inspire us about our responsibility to bring justice and compassion into public policy.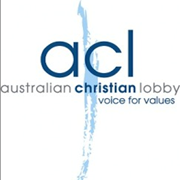 Media is an essential part of ACL's role as it speaks into the public square. The Media Relations Officer is tasked with maintaining and expanding ACL's reputation as a credible source for Christian commentary on public policy. This opening is within the ACL's national office in Canberra. The position is full-time.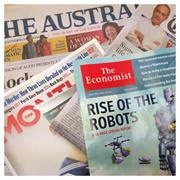 In the last week, the ACL has been quoted in the media on issues such as the government's announcement that it will offer asylum to 4,400 Iraqi and Syrian refugees, and student-led prayer groups in Victorian schools.


For the diary – a selection of upcoming events

22 August – The Governor's Prayer Breakfast, WA
23 August – Day of Prayer for Iraq, All states
23 August – Christian Solidarity Prayer Rally, SA
31 August – Q&A Panel, Refugees and Asylum Seekers, NSW
3 September – Webinar, The impact of gambling on families and young people, All states
6 September – Seminar, Fight the Good Fight, ACT (ACL's Lyle Shelton speaking)
12 September – Political Q&A, WA (ACL's Rhys Vallance speaking)
24-25 October – ACL National Conference, ACT
26-27 October – National Leader's Prayer Breakfast, ACT
27 October – Theology @ the Pub, State Election Special, VIC
28 October – Migration and Asylum: Towards a Better World, VIC
31 October – Conference, Freedom of Religion, QLD
14-16 November – Conference, Caring for the garden in a fallen world, NSW