20 November 2014
Next week Victorians will head to the polls for the state election.
This election is shaping up to be one of the most important in a generation.
ACL and our Victorian supporters have been campaigning hard to convince Labor to change its policy regarding religious schools and organisations.
Here's a short video of Rev Mark Durie explaining what's at stake here.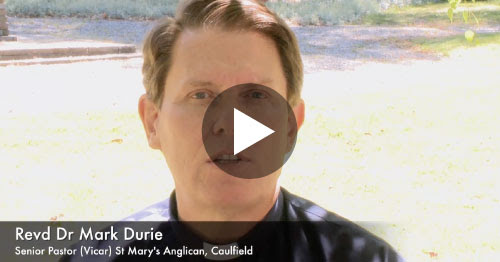 Please be praying for the Victorian election.
If you've got friends and family in Victoria, please share this link with them and encourage them to email Labor's Daniel Andrews and his team asking them to change their policy.
Blessings
The ACL Team

How the US military is silencing Christians
By Lyle Shelton
I've said before there are some things that should stay in the 'only in America file'.
Today I'm writing from Washington DC where I've had the privilege of meeting with people focussed on preserving religious freedom – something ironically under threat in the 'land of the free'.

What the candidates have been saying – Victoria Votes
By Daniel Simon
With the Victorian election less than two weeks away ACL is campaigning around the state to bring the Christian community into contact with the candidates.
ACL's Victoria Director Dan Flynn has organised more than a dozen Meet Your Candidate forums and has seen a great level of engagement. He talks about the campaign in this Political Spot interview.

Religious freedom a major concern at Forrest Hill candidates' forum
By Dan Flynn
Half of the questions from the audience expressed concern over Labor's intentions to remove the exemptions under the Equal Opportunity Act, which allow faith based school's to employ staff who share their beliefs.

Applications open for ACL's 2015 Gap Week
Gap week is for Christian young people with an interest in politics, cultural engagement or public life.
If you are considering the Lachlan Macquarie Internship, or a future in politics, policy, media, law,or a similar field, then Gap Week is a perfect opportunity for you.
The program focuses on developing the knowledge, skills, networks, character and foundations needed to bring Christ into these fields and make a lasting impact. It involves instruction from top thinkers and leaders, and community with like-minded believers.


Intolerance of the Red Cross
By Daniel Simon
In the UK, the Red Cross has dismissed a volunteer for expressing his view against same-sex marriage.
Bryan Barkley, 71, was protesting the UK's legal redefinition of marriage outside his local cathedral by holding a placard with the words "no same sex marriage".

Who is Anthony Fisher?
By Daniel Simon
Anthony Fisher was installed as the ninth Catholic Archbishop of Sydney last week, replacing George Pell who has taken up a position at the Vatican.
Patrick Langrell is a chaplain at the University of Notre Dame and is the founder of Theology on Tap. Patrick worked closely with the Archbishop when he was Bishop of Parramatta, serving as his research officer for 18 months.
In this two-part interview, Patrick reflects on the Archbishop's journey to this point and discusses some of the tough issues that will face him as one of Australia's preeminent churchmen.

Developing leaders in public policy
If you are a postgraduate Christian and considering a career in public policy, law, media or politics, then the Lachlan Macquarie Internship will provide you the intellectual foundation, essential networks, and formative vision required to effectively engage faith and culture.
The course is a 3-month intensive, living in academic community with a range of top lecturers and dinners with prominent Australians. Scholarships are provided for all successful applicants, and positions are now open for the Autumn 2015 intake.