19 June 2014

Today's High Court decision striking down the funding model for school chaplaincy is a disappointing day for the school communities across the nation which value the work of school chaplains. Read more.
The ACL will continue to advocate for the program to ensure an appropriate funding model can be adopted by government so school communities can benefit from the support of a school chaplain.
It's encouraging to see so many people respond quickly to the Preserving Marriage Campaign ACL launched last week. If you haven't signed the submission opposing the bill to recognise overseas same-sex marriages, please do today.
This week in parliament some departing Senators have given their valedictory speeches including Queensland Senator Ron Boswell who's served for more than 30 years.
ACL's Managing Director Lyle Shelton writes about the Nationals' senator in his blog post.
The application date for the next intake of the Lachlan Macquarie Internship has been extended till next Friday the 27th of June. However, places are filling up with only four spots left. Apply today.
Also, the Lachlan Macquarie Internship is offering a three day short course in July for pastors. There are seven spots left. Read about the course below.
Thank you to those who have donated to ACL's end of financial year appeal so we can continue to be a strong voice for values in the nation. Donate today.
ACL Team



By Lyle Shelton
One of the great parliamentary champions for families and the Judeo-Christian ethic, Ron Boswell (left), will leave the Senate next Thursday after 31 years. His retirement will leave a big hole as he is a rare breed of principled public leader.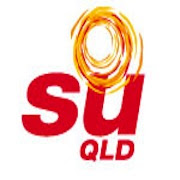 Funding for school chaplains has been declared constitutionally invalid for the second time by the High Court of Australia. It is a disappointing day for the school communities across the nation who value the work of school chaplains.


Qld introduces legislation to allow councils to veto Adult Entertainment permits

Queensland residents are due to be given a say in whether they want Adult Entertainment venues in their towns after the state government introduced legislation to allow council's to veto permits. ACL's Katherine Spackman spoke to ACL's Queensland Director Wendy Francis about the issue on this week's edition of The Political Spot.


Tas Anglican Bishop and ACL discuss offshore processing policy

In thie interview, ACL's Katherine Spackman chats to Tasmanian Anglican Bishop John Harrower and then ACL's Managing Director Lyle Shelton. As part of Refugee week Bishop Harrower has proposed a Tasmanian Solution policy to move offshore processing to Tasmania. However, Mr Shelton says if you brought people to Australia it provides an incentive for people smugglers.


Pastors Short Course – July 15th to 17th


As part of the vision to develop leaders in public life, the Lachlan Macquarie Internship also offers short courses for pastors and church leaders. It's an opportunity to network and discuss how the Gospel's message can impact politics. There are only a limited number of spaces offered for the three day course to ensure pastors can get the most out of time spent with Christian parliamentarians, strategists, law experts and leaders.

This program will empower church leaders with a greater understanding of the democratic process and inspire you with the impact the church can have on society. It will challenge you to think politically and strategically about issues facing Christians in Australia and around the world.
The next course will be held July 15th – 17th. Hurry there are only 7 places left. The cost is $250 and covers program, food and accommodation. Fill out this application form to apply or call 02 6259 0431.


Applications open for Lachlan Macquarie Internship Spring 2014 intake


Scholarships are now available for future Christian leaders looking to effect public policy. Applications for the Spring 2014 Lachlan Macquarie Internship are now open.
"I would say that you should simply jump at it, and throw the full force of your energy, passion, mind, body, and soul into being a part of this amazing project. The course has had a profound effect on my life and its focus in the pursuit of my God, it has established wonderful relationships that will endure into eternity, and it is doing a great and important work in grounding and establishing followers of Christ to be effective and gracious voices for his truth in this world in places of leadership and responsibility. In short, do it now." – Recent LMI graduate



In this week's edition, ACL's Katherine Spackman talks about prostitution law reform, and the case of Meriam Ibrahim who is sentenced to death in Sudan for her Christianity.