14 August 2014

Yesterday the government announced it would offer asylum to 4000 people from the crisis in Syria and Iraq. The places offered are within the current humanitarian intake. See our media release.
You can still sign ACL's petition to the Prime Minister Tony Abbott to increase the humanitarian intake refugees.acl.org.au.
On the same day, the NSW upper house passed a motion condemning the assault by the Islamic terrorist movement on Assyrian Christians. Read Rev Fred Nile's media release.
Religious liberty analyst Elizabeth Kendal also gives us an update on the Iraqi situation in another radio interview. Listen now.
In other news, people power proved effective in seeing a sexualised image at the Brisbane Ekka covered up after ACL's Wendy Francis launched a petition to event organisers. Read more.
There is an opportunity to speak up for the elderly and vulnerable too by making a submission into a senate inquiry into legalising euthanasia. Hurry, there is one week left to make a submission. Read more.
In his regular blog column, ACL's Lyle Shelton tackles an interesting question "Is Jesus Labor, Liberal, minor or micro?" He makes a case for ACL to continue to be non-party partisan in the lead up to our National Conference. Read more.
Later this year Victorians head to the polls. Head of the Churches Gambling Taskforce Tim Costello warns about a campaign by the gambling lobby. Read more.
ACL Team



By Lyle Shelton, Managing Director
During the non-federal election years, ACL hosts a national conference in Canberra.
This is an opportunity to influence the national political discourse with our vision for building a nation of character.


ACL welcomes announcement of 4000 Iraqi and Syrian refugees but hopes for more

Media Release – 13th August 2014
The Australian Christian Lobby has welcomed the Australian Government's announcement today that it will offer asylum to 4000 people from the crisis in Syria and Iraq.
"The Government is responding with compassion in the midst of unspeakable barbarity," ACL Managing Director Lyle Shelton said.


Motion passed in NSW parl condemning assault on Assyrian Christians

Yesterday the NSW upper house member, the Rev. Hon. Fred Nile, moved a motion in the New South Wales Legislative Council condemning the assault by the Islamic terrorist movement on Assyrian Christians. The motion was passed unanimously by the upper house.


Latest on persecution of Christians and religious minorities in Iraq

Elizabeth Kendal is a religious liberty analyst. In this interview with the ACL's Katherine Spackman she gives an update on the persecution of Christians and religious minorities in Iraq.
Ms Kendal says tens of thousands of Christians have fled Qaraqosh which is a significant Christian town in Northern Iraq. Many of the Christians have sought refuge in Arbil.


Grassroots activism sees sexualised image covered up at Brisbane Ekka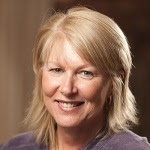 A sexualised image at Brisbane's Royal Queensland show has been covered up after concerned citizens voiced their concerns about children seeing the image.
ACL's Queensland Director Wendy Francis said she was alerted to the image which was in a children's section which featured a sexually explicit image of a woman.


Last week to make a submission to Euthanasia inquiry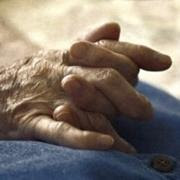 There is only one week left to make a submission into a senate inquiry investigating a Greens' euthanasia bill.
At the end of June Greens' Senator Richard Di Natale tabled the draft bill in parliament which would make it legal for doctors to prescribe and administer an end of life substance to a terminally ill person.


Tim Costello on gambling lobby's campaign in lead up to Vic election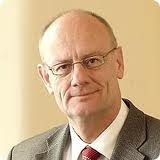 Tim Costello is the head of the Australian Churches Gambling Taskforce.
In this interview with the ACL's Katherine Spackman he says the gambling industry is campaigning hard against the Napthine Government's in the lead up to this year's Victorian election because it passed a law to increase tax on pokie venues.
Mr Costello is calling for bipartisan support over the tax increase.


ACL's Lyle Shelton on govt's decision to drop changes to Racial Discrimination Act

Lyle Shelton is the Managing Director of the Australian Christian Lobby. In this interview with the ACL's Katherine Spackman he comments on the government's decision to drop proposed changes to the Racial Discrimination Act.
Mr Shelton said the Racial Discrimination Act has a low threshold for triggering legal proceedings and believes it's important for a free and democratic society to have robust discussions.


ACL National Conference – October 24-25th

These are challenging times globally and domestically. Now more than ever, our voice is needed which is why you should consider attending ACL's National Conference, Speak Up.
ACL is honoured to have the Leader of the Opposition, the Hon Bill Shorten, as our keynote speaker. He will join a stellar line-up of top quality speakers who will inspire us about our responsibility to bring justice and compassion into public policy.


Urge the govt to use G20 summit to highlight persecution

In the lead up to the G20 summit in Brisbane later this year, a change.orgpetition has been established by the group Christians Under Persecution. The petition urges the Australian government to draw attention to the plight of persecuted Christians worldwide at the event.
Sign the petition or download PDF copies to distribute at church



Media is an essential part of ACL's role as it speaks into the public square. The Media Relations Officer is tasked with maintaining and expanding ACL's reputation as a credible source for Christian commentary on public policy. This opening is within the ACL's national office in Canberra. The position is full-time.


Politics in Focus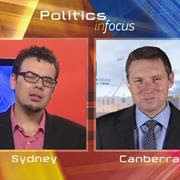 In this week's edition, ACL's Lyle Shelton weighs in on the international response to the exile of Mosul's Christians and a policy kerfuffle over religious activities in Victoria's schools



In the last week, the ACL has been quoted in the media on issues such same-sex marriage, outdoor advertising and special religious instruction.



ACL has launched a video on marriage being God's idea of the complementary union of a man and a woman; the foundation of human flourishing.
Watch the video at whymarriagematters.acl.org.au


For the diary – a selection of upcoming events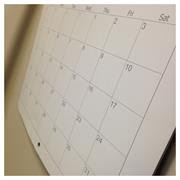 15 August – Breakfast, North Eastern Prayer Breakfast, VIC
20 August – Annual Lecture on Religious Liberty delivered byCommonwealth Attorney-General Senator the Honourable George Brandis, NSW
23rd August – Day of Prayer for Iraq, All states
23rd August – Christian Solidarity Prayer Rally, Parliament House Steps, Adelaide. 11.30am-1pm. For more info contact Ps Cathryn Crosby-Wright 0402 268 291.
6 September – Seminar, Fight the Good Fight, ACT (ACL's Lyle Shelton speaking)
24-25th October – ACL National Conference, ACT
26-27th October – National Leader's Prayer Breakfast, ACT
27 October – Theology @ the Pub, State Election Special, VIC
28th October – Migration and Asylum: Towards a Better World, VIC