12 June 2014

A Senate inquiry is calling for people to make a submission into recognising overseas same-sex marriages.
ACL's MD Lyle Shelton writes about the issue in his blog post this week.
You can sign a submission opposing the bill on http://preservingmarriage.acl.org.au/
This week in Perth, around 700 people braved the cold to walk and rally for life.
The procession ended at Parliament House where they were met by 10 prolife parliamentarians. Read more.
Thanks to everyone who has responded so generously to our end of financial year appeal, to ensure ACL can continue to be the voice for values our nation needs.
ACL Team



Time to again speak up for the rights of kids

By Lyle Shelton
Since the High Court struck down the ACT Government's same-sex marriage legislation last December, there has been a welcome quiet in the debate.
With a substantial majority of federal parliamentarians in favour of preserving marriage and the rights of kids, there is no reason why this should change.


Sudan: Appeal hearings begin in the case of Meriam Ibrahim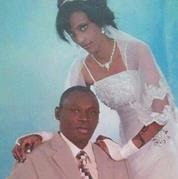 Sudan's appeals court this week began considering the case of Meriam Ibrahim who is sentenced to death for the alleged crime of apostasy, The Independent newspaper has reported.
The appeal petition argues that there were "procedural errors" during Meriam's trial which would thereby warrant her release.



Western Australians walk and rally for life

Western Australia's 2014 Walk and Rally for Life was held in Perth this week calling for an end to abortion in the state.
Event organisers said around 700 people participated in the event on Tuesday night which began at Kings Park. They then processed behind banners proclaiming "You, me, all of us are just grown up embryos" and "Abortion stops a beating heart: No one deserves abortion" to Parliament House where they were greeted by ten prolife members of the Western Australian Parliament.


Victorian pastor talks about challenges facing asylum seekers

Lutheran Pastor Tom Pietsch has a parish in Victoria who spoke to the ACL's Katherine Spackman about the challenges facing asylum seekers in light of the death of Leo Seemanpillai who was a Sri Lankan Tamil. He died after setting himself alight.



Applications open for Lachlan Macquarie Internship Spring 2014 intake


Scholarships are now available for future Christian leaders looking to effect public policy. Applications for the Spring 2014 Lachlan Macquarie Internship are now open.
"I would recommend any individual seeking to enter the public sphere to come to LMI. The Christian foundation taught through the curriculum and the support built in community is an invaluable experience. LMI is a great opportunity to dedicate time learning about various topics such as theology, politics, religion and law from a Christian perspective. The high quality lecturers and rigorous curriculum provide an engaging and comprehensive learning experience. LMI is a life changing and worthwhile experience which you would not regret." –Recent LMI graduate




In the last week, the ACL has been quoted in the media on issues such as sports betting, and the case of Sudanese Christian woman Meriam Ibrhaim who is sentenced to death.