10 July 2014

ACL's Queensland director and spokesperson for women Wendy Francis recently met with parliamentarians in Darwin to advocate for prostitution reform in the Northern Territory.
She speaks about her trip and the need for action in this blog piece.
The latest abortion figures from Victoria show about 340 post-20 week abortions occured in both 2010 and 2011.
Debbie Garrett from Real Choices Australia talks to the ACL's Katherine Spackman about this in a radio interview.
After hearing about the reality of abortion practice in Western Australia highlighted by Nick Goiran MP, ACL is calling for reform of WA's abortion laws.
If you're a WA resident, write to the state's Health Minister about banning post-20 week abortions for healthy babies. You can do this via ACL's Make a Stand campaign page.
There are 3 weeks left to make a submission to the Senate inquiry into recognising foreign same-sex marriages in Australia. Tell a friend to sign the statement to the submission at preservingmarriage.acl.org.au.
There are some great interviews this week with the Hon Robyn McSweeney from WA speaking about the sexualisation of children report, and Sandy Grant from St Michael's Anglican Church in NSW urging the government to tackle gambling reform.
ACL Team
P.S. There is an article in ENews today about a study into same-sex parenting which is worth reading. A sociologist urges caution in interpreting the results.


ACL meets with Darwin parliamentarians to advocate for prostitution reform

By Wendy Francis
I have just returned from a week in Darwin meeting with Northern Territory members of parliament and their advisers to present information relevant to a draft discussion paper examining a proposal to legalise brothels in the Territory. There are no winners when brothels are legalised. Legalising brothels would mean the government approves the "sale" of young women.




Debbie Garrett is the Executive Director of Real Choices Australia. In this interview with the ACL's Katherine Spackman she talks about the latest Victorian abortion figures which show there were about 340 post 20 week abortions in the both 2010 and 2011 in the state.




If you are in Western Australia, we are calling on you to help save a life. WA's abortion laws need urgent reform. In 1998 the law was changed to allow abortions after 20 weeks' gestation, but only in the rarest of circumstances. Now these laws are being abused and children are being aborted for non-life-threatening conditions like dwarfism, spina bifida, down syndrome and limb deformities. You can make a difference by emailing your MP and the Health Minister Kim Hames asking for WA's abortion laws to be reformed.



Sociologist gives analysis of Australian study on same-sex parenting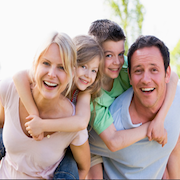 Mark Regnerus, an American sociology professor at the University of Texas in Austin, has given an analysis of the recent Melbourne study claiming that children of same-sex parents do better than the general population. Regnerus, who led a comprehensive US study of children of same-sex parenting in 2012, urges caution in interpreting the results of the Melbourne study. He highlights the many flaws in the study, most notably the lack of a random sample representative of the population and the lack of independent assessment of the children.




The Senate is considering a Greens bill that would recognise foreign same-sex 'marriages' in Australia. You can help preserve marriage by telling a Senate inquiry to oppose the 'Recognition of Foreign Marriages Bill' by signing a submission to the inquiry. By signing, you will be making a clear and important stand for the natural, timeless and sustainable definition of marriage.




The Hon Robyn McSweeney is a Liberal member of the Western Australian Legislative Council since 2001, representing the region of South West. In this interview with the ACL's Katherine Spackman she discusses the report by the Children's Commissioner looking at the sexualisation of children.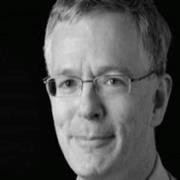 Sandy Grant is the Senior Minister at St Michael's Anglican Church in Wollongong. He recently attended the 2014 General Synod of the Anglican Church of Australia where he put forward a motion on gambling which was passed by the church. He spoke to the ACL's Katherine Spackman about the issue in this interview.



ACL's David Hutt debates euthanasia at Politics in the Pub, Gosford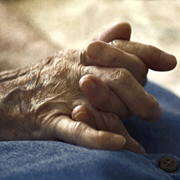 Last Thursday night, ACL's New South Wales director David Hutt participated in a debate about euthanasia at a Politics in the Pub event in Gosford. The other speaker on the night advocating for euthanasia was Shayne Higson, the lead candidate and convenor for the Voluntary Euthanasia Party.



Australian Christian Lobby Mobile App now available on Android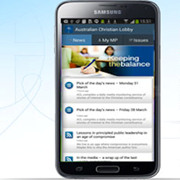 The ACL has launched a mobile app for both iPhone and Android, revolutionising online activism. It's never been easier to get in touch with your MP and make a stand. Help foster a more moral, just and compassionate society by speaking up on important issues.




In the last week, the ACL has been quoted in the media on the issue of prostitution and sex trafficking.